JOB DESCRIPTION: PART TIME PAINTING PARTY HOST
(Lead and Assistant Positions available)
WE NEED YOU!
HELP US FUNDRAISE FOR OUR LOCAL YOUTH
CAN YOU PAINT?
DO YOU ENJOY PAINTING?
DO YOU LOVE ENTERTAINING AND HOSTING?
DO YOU HAVE TEN EXTRA HOURS IN YOUR WEEK?
We are a new company in The Fine Arts and Preforming Arts sector. We are seeking individuals that are passionate about The Arts and want to help us grow to expand our reach.
We need your help with fundraising to support the creation of jobs and opportunities for Artists as well as youth programs for at risk teens in Palm Beach County.
WORK LOCATION: Remotely, includes travel. Different restaurants and venues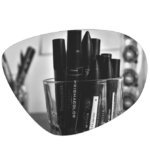 PAY
LEAD: 30% COMMISSION AS A LEAD ARTIST
ASSISTANT: $15-20/HOURLY PAY AS AN ASSISTANT
ARTISTS ROYALTIES
Earn 5% royalties on every original Painting made that's used commercially by The Art District for Painting parties.
[Artist on Retainer]
DUTIES & ROLES
As a Host Artist your activities involve preparing artwork to teach guests to paint as a recreational social activity. You help guests to have a good time being able to unwind and relax with light and entertaining conversation and engage them with easy to follow step by step instructions to complete artwork. Your Co-Host will assist you with; set up, breaking down and cleaning up, and accepting payments.
[Assisting Artist on rotation]
DUTIES & ROLES
-Wash, clean, and store paint brushes
-Prepare materials based on guest list
-Break down and clean up after events
-Manage catering and ordering of Supplies
-Set up tables and event space for guests
-Choose paints and materials
-Prepare painting before event
-Entertain light conversation
-Create a welcoming space for our guests
-Initiate open ended conversation
-Encourage guests to just have fun
-Thank our guests for their support
-Thank our Location Hosts for letting us use their space
-Keep an organized binder of Commercial Paintings along with teaching descriptions from beginning to end. (will be provided)
-Be detailed and descriptive
-Accept payments
-Give receipts
-Communicate with venue owner with any concerns
-Communicate with Artist vice versa Lead and Assistant to meet needs
-Ensure Lead Artist is able to paint with out major interruptions
-Work together with co-host to create a healthy and productive work environment
-Assist co-host with confidently doing their best.
-Arrive to venue on time
-Clean up party hosting space at every venue on time
-Have a good time
-Be yourself
Please include an attachment or a link to your portfolio along with your resume, as well as to any pictures you have of your artwork.
Thank you